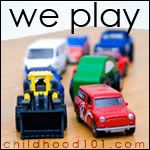 We haven't been painting for awhile! Its been a long list of obstacles one after another, so today, with just Elliott at home, and Bronte sleeping, I pulled out our new finger paints!
I also pulled out some Christmas Cookie Cutters for Elliott to have a go at stamping with. (As seen at
Busy Brissy Mum
)
I'm pretty sure she had a ball and now we have some beautiful hand made wrapping paper for Christmas!
See what others are Playing At this week over at Childhood 101!